About Thanksgiving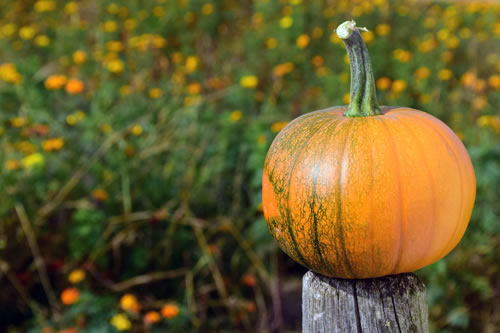 Thanksgiving is a day true to it's name. This is a day when family and friends everywhere come together to celebrate. To give thanks for the things that matter, their family, their friends, and their health.
This is a tradition that goes back over 300 years.
Back to the day of the pilgrims and the native americans - who decided to work together to help each other survive and then celebrated with a feast that lasted 3 whole days.
Even though Thanksgiving has been around for 300 years it wasn't until 1863 when it that became an official American holiday.
So the next time you take Thanksgiving day off from work, you make thank Abraham Lincoln for making it an official holiday.
Today Thanksgiving is a tradition with traditions of it's owns. From the turkey taking it's proper place at the center of the table. To the cranberry sauce you almost always find by it's side.
For many of us Thanksgiving is a big event, full with people, food, and decorations. It can be a lot to take on, so if you are planning your Thanksgiving now, here are some tips and ideas you can use for inspiration.
Decoration
Thanksgiving just doesn't feel quite like Thanksgiving until you add those little touches. Here are some easy do it yourself arrangements you can add to your event to bring out that holiday feel.
Table Settings
Let's face while we love our family, what we're really excited about is the food. And that means everyone is going to be gathered around the diner table.
If the table is going to get that much attention you can think of the table as a stage. There are a couple of simple things you can do to make that stage really pop.
First and foremost the table cloth. A tablecloth is a quick and easy way to add color and texture and really create that thanksgiving feel.
You can get something with the colors of autumn, like dark reds, orange, and yellows. When deciding on the right cloth consider how it might look when you have everything else placed on the table - plates table mats, etc.
Personal Name Cards
Writing the names of family and friends on cards and putting them on the table is a great way to make people feel special. You get can creative with this, for example you get those little pumpkins and include it next to each card.
Or you can include a picture they are in with each card. Consider choosing pictures that will make good conversation topics.
The important thing here is that personalize it, feel free to get creative on how you do that. For example you can get some placemats and use paint to draw their names in colorful ways.
Table Mats
Speaking of table maps, here are some other ideas. Maybe you can make table names by custom printing pictures on paper and laminating them.
Centerpieces
Remember the purpose of a center piece is to be interesting, so it can be anything. It can be as simple as a vase with flowers. Or i can be a giant pumpkin. It can have something to do with autumn, Thanksgiving, or something that means something to you friends and family.
If nothing in particular comes to mind, then consider something simple that sets the mood, like tall light candles.
Some little touches you can add that might make things interesting is adding foliage to your decorations. Just pick leaves and flowers from around the area and arrange them on your table.
Here are some other random ideas you can use for inspiration. Use a basket and fill it with berries, dry fruits, and branches.
Carve a pumpkin and use it as a vase for flowers. Surround the pumpkin with smaller pumpkins.
Thanksgiving Recipes
Like I said while decorations are great, Thanksgiving is about the food.
Of course there are the classic staples to any Thanksgiving diner. I'm of course talking about the turkey, stuffing, cranberry sauce, mashed potatoes, and pumpkin pie.
Those are great, but if you interested in adding something different to the mix, here are a couple of quick and easy recipes that you can use to add a little something different to this Thanksgiving.
Appetizer - Sausage Pinwheels Recipe
Ingredients
Bulk sausage (1 pound)
Readymade crescent roll dough (1 can)
Process
Take out the dough and put the perforated ends together by pressing to form a single sheet. Put the sausage evenly over the dough. Now roll the dough into the sausage with a log. Start folding from the long end. Now put it in a refrigerator for a night. Check in the morning if it is firm. Cut the log into equal size pieces with a knife. Spread them on a baking sheet and bake at 375 degrees F for 15 to 18 minutes. Take it out and serve hot.
Easy Turkey Recipe
Preparation time -10 minutes
Cooking time – 3 hours
Ingredients
1 Turkey (10-12 pound), giblets and liver reserved
Apple, carrot, onion, and herbs for filling
Butter, salt, and pepper
Process
Start by preheating the oven to 325 degrees F. Use some paper towels to dry the turkey after scooping out the cavity. Take salt and pepper and season both inside and outside of the turkey. Fill the cavity with the chopped onions and other ingredients.
Take a roasting pan and put the turkey with the breast-side facing upwards. Use melted butter and brush evenly over the turkey. Cover it with foil and roast for around 2 hours. Take it out and put some more melted butter over your turkey after opening the foil.
Raise the temperature of the oven to 425 degrees F and roast for one more hour. Use an instant-read thermometer in the thickest part of the meat and check for 165 degrees F. Your turkey is ready now to be served.
Drinks - Peppermint Hot Chocolate Recipe
Ingredients
A crockpot
1 cup of hot water
5 cups of milk
Half cup of cocoa powder
Half cup white sugar
Four tablespoons of peppermint syrup
Process
Take a large pan and put the hot water, sugar, cocoa in it. Bring it to a gentle boil and stir continuously. Put the mixture in a crockpot and add the milk and the peppermint syrup. Then heat it and keep stirring occasionally for around 2 hours until it is hot. Take some cups, pour it and top it off with some whip cream.
Dessert - Apple Pie Pockets
Ingredients
Readymade crescent rolls or pre made pie crusts
Apple
Two tablespoons melted butter
Half cup brown sugar
1 and a half tablespoon of ground cinnamon
Process
Preheat, the oven to 400 degrees F., Take out the rolls or pie crust and unfold them. In a bowl mix the cinnamon and brown sugar. Use it to coat the pieces of dough. Cut the apple into pieces and put the pieces in melted butter. Then put them on the rolls or dough and close them by folding or rolling. Take a baking sheet with parchment paper and put the rolls on it. Cook it in the oven for 1o to 12 minutes until they turn light golden. Serve them hot!
Thanksgiving Mashed Potato Recipe
Ingredients
Peeled and quartered 2 pounds of baking potatoes
1 cup of milk
Two tablespoons of butter
Pepper and salt
Process
Put water and salt in a pot and bring it to a boil. Add the potatoes and cook for 15 minutes till they are tender. Then drain the water. Put the milk and butter in a saucepan and cook on low heat till the butter melts. Take the mixture and use an electric potato beater or masher to create a creamy and smooth paste using the potatoes. Put in salt and pepper according to taste and serve.
Activities for Kids
Thanksgiving is a great time for your children to indulge in games and activities and celebrate together as a family. Here are some excellent ideas for your kids to try out.
Art and Craft
Kids love to paint, draw and make crafts during Thanksgiving. Let us start with a simple activity.
Coloring Book
Coloring books are great to keep the children busy while you cook dinner or enjoy with guests. You can buy a Thanksgiving coloring book from your local shop or order online. There are free coloring pages available on the internet which you can download and print out. Don't forget to give colors to your kids. You can use crayons, pastel colors or color pencils. Watercolors can be used if the kids are a little older.
Creative Pine Cones
Kids love to play with pine cones, and they can be easily decorated. You can make anything out of them using a few supplies at your home. Some easy pine cone decoration ideas are given below.
Colorful Pine cones - Your kids can use acrylic or any form of color to paint the cones. You can give them bright colors to make it look more beautiful. They can sprinkle a little glitter on top of the paint and make them shiny.
Pine Cone Characters - Pine cones can be turned into cute characters like penguins, owls just by adding a few things to them. Your kid can paint them brown or black. Then put the paper cut out or shirt buttons to make eyes. Beaks can be made from paper or small caps of pens or other items. Cut the shape of wings on paper or cardboard and paste it on the sides. You can keep these on the dinner table for the guests to see.
Draw a Turkey with Hands
You can even draw a turkey with hands. Here is a look at what you would need.
Materials required
White sheet of paper
Pencil
Crayons or watercolor
Making a turkey using hands is fun and easy. Here are the steps to do it quickly.
Place a paper on the table and put your hand and palm down on the paper. Your kid's wrist should be at the end of the paper with the hand covering the sheet. Now start tracing with a pencil or pen starting from the wrist to the other end.
Make sure your kid places his hand firmly and it does not move while tracing the shape. Now remove the hand and give the colors for your kids to paint. Let them draw the eyes and legs and the turkey is ready!
Thanksgiving Poems and Songs
Thanksgiving is a nice time for some poems and songs for your kids. You can ask your kids to recite or sing them or read it to them. It forms a great activity and form of entertainment hearing your kids recite or sing Thanksgiving songs. Here is a small poem to start:

Thanksgiving Day I like to see
Our cook performs her witchery
She turns a pumpkin into pie
As easily as you or I
Can wave a hand or wink an eye
She takes leftover bread or muffin
And changes them to Turkey stuffin'
She changes cranberries to sauce
And meats to stews and stews to broths
And when she mixes gingerbread
It turns into a man instead
With frosting collar 'round his throat
And raisin buttons down his coat
Oh, some like magic made with wands
And some read magic out of books
And some like fairy spells and charms
But I like magic made by cooks.

Thanksgiving Facts and Trivia
Narrating interesting facts is a nice way to educate and entertain children. We present a few facts which are going to impress your kids.
The first Thanksgiving was held for three days by Englishmen and Native Indians called Wampanoag.
It was President Abraham Lincoln who first declared the Holiday in America.
Each year the president of USA pardons a turkey from being cooked. It was started in 1947 by President Truman. Barack Obama once pardoned a turkey who was presented in Disneyland's Thanksgiving Day parade.
There were no pies and forks in the first Thanksgiving. Those were introduced much later through technological progress.
It took 200 years for the holiday to become familiar after the first Thanksgiving.
Traditional pictures depicting the pilgrims in black and buckles are an artist's creation. The real pilgrims did not use that type of clothing.
More than 90% Americans eat Turkey on Thanksgiving Day.
There are a lot of things you can do in Thanksgiving from decorations to food to activities, but remember that the most important part of Thanksgiving is being thankful for the things and people in your life. Happy Thanksgiving!