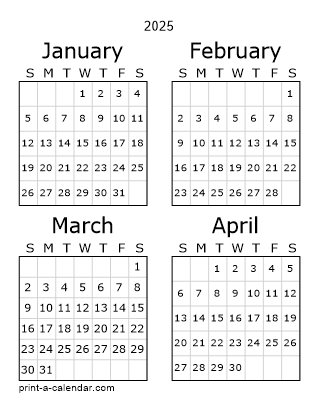 2023 Three Page Yearly Calendar | Four months per page
A three page calendar. All 12 months of 2023, four months per page.
Paper Size:
Print
Download
Customize
You can print this calendar right now, or download it for reference or printing later. The calendar includes pages for all 12 months. Print it on any size paper, just choose the paper size from the drop down list above.